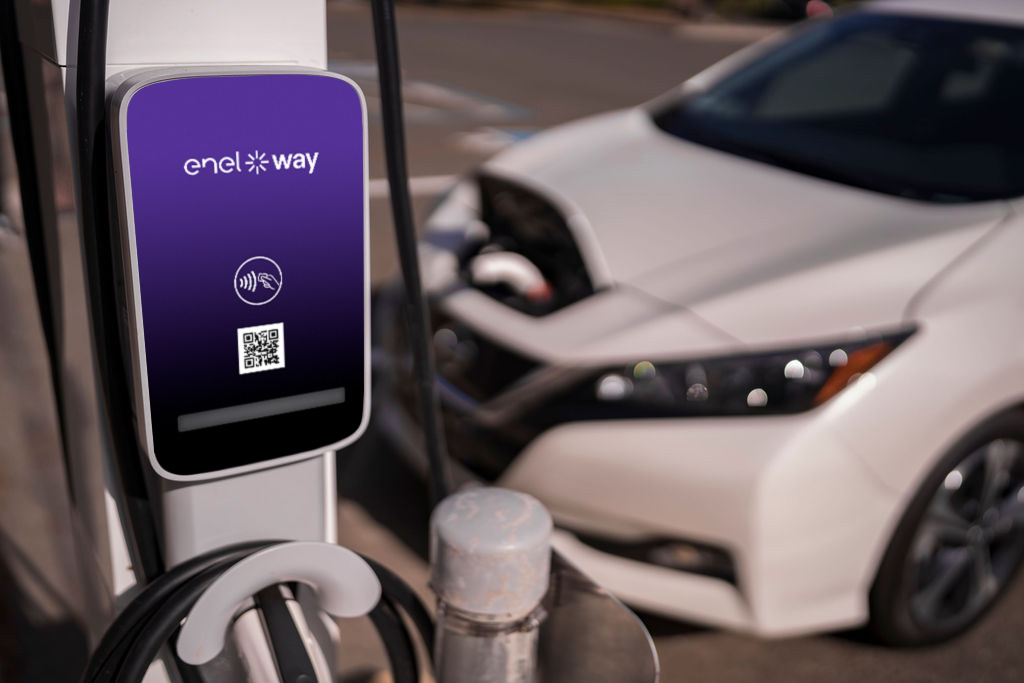 As the funding opportunities for electric vehicle chargers (often referred to as eclectic vehicle supply equipment or EVSE) increase, it's more and more difficult to figure out what's out there and what fits your organization's needs.
Tax credits vs. rebates vs. grants
At the broadest level, incentives are split into tax credits, rebates and grants, and it isn't always clear which is which when you're reading about an offering. Here's a simple overview of their differences
Different types of EVSE incentives
| | Tax credits | Rebates | Grants |
| --- | --- | --- | --- |
| What it is | Reduction in your taxable income | Partial or complete repayment for a purchase | Money to make a purchase |
| Who offers them | Federal & state governments | State governments & utilities | Public & private institutions |
| When you get it | First tax season after purchase of EVSE | After purchasing EVSE | Before purchasing EVSE |
| How you get it | First come, first served application | First come, first served application | Competitive application with submission deadline |
| How much you get | 10-50% of EVSE hardware costs | Up to 100% of EVSE hardware and installation costs | Up to 100% of EVSE hardware and installation costs |
Sometimes a single entity will offer all three types of incentives at the same time, to target different demographics or maximize the amount of funding available to their constituents. For instance, the New York State government offers:
A tax credit for each EV charger individuals or businesses install and own equal to the lesser of $5,000 or 50% of the cost of the charger

Rebates of up to $4,000 per charging port installed at a publicly available site, a workplace or a multi-unit dwelling through the New York State Energy Research and Development Authority's (NYSERDA's) Charge Ready NY Program (all rebates have been given out for the first funding round, and Charge Ready NY 2.0 is being PLANNED now) 

Grant funding for organizations to install DC Fast Chargers along so-called Alternative Fuel Corridors through the National Electric Vehicle Infrastructure (NEVI) Program (forthcoming) 
In some cases, these programs can be stacked: Charge Ready recipients could also claim the NY State tax credit after taking out the amount received from the Charge Ready program. In others, they can't: New York businesses must subtract the amount of grant money used to purchase any EV charger from the total cost of the charger before filing for tax credits. 
Knowing how and when to apply for the right funding for your organization is critical to spending the least amount possible on EVSE. 
What you can get EV charger grants for
Grants exist for EV charging hardware, software, and installation. Some cover just one or two of those, some cover all three. The funding almost always allows for more than one station per site and requires that chargers are more accessible than they would be in private homes. This can be satisfied by making chargers publicly available (like in shopping center parking lots), using them to service whole EV fleets (as a shipping business might), or placing them in multifamily buildings where any resident can use them. 
Demystifying the EV charger grant application process
Grants are competitive—funders want projects that best fit the program and have the highest chance of successful implementation. There's no value in rushing your application to get ahead of other applicants; it pays to have it be well thought out and looked over by someone who's familiar with the grantmaking program or institution. 
That said, they share a loose set of steps. Knowing them will help you conceptualize the amount of work required and properly prepare:
1. Review program guidelines and determine eligibility
Familiarize yourself with the program guidelines and requirements, ensuring that you meet the eligibility criteria outlined in the program guidelines. This may include factors such as location, types of eligible applicants (e.g., businesses, municipalities), charger specifications, and funding priorities. Having an expert on EVSE grants on your side can expedite this process, as they'll be able to quickly pinpoint which grants your site(s) might qualify for.
2. Find a partner to guide you through the process
If you're going to apply for a grant and don't already have an expert guiding you through it, it's best to find one before you get into the application preparation. They can help you save time by gathering application information for you and helping you expedite the collection of what information they can't get independently.
3. Prepare project details
Gather all the necessary information and documentation related to your EVSE project. This varies quite a bit from grant to grant. Some want you to already have cost estimates from vendors for necessary infrastructural upgrades, others intend to do that planning and estimation work with you. In general, you'll need: 
A. Location information:
Address or coordinates of the proposed EVSE installation site
Description of the site, such as parking lot, garage, or curbside location
Accessibility and proximity to high-traffic areas or target location
B. Charging infrastructure specifications:
Type of charging stations planned (Level 2 or DC Fast Chargers)
Number of charging ports or stations to be installed
Charging capacity and power requirements (e.g., KW rating)
Compatibility with different vehicle models and charging standards
C. Project description:
Overview of the project's goals, objectives, and anticipated benefits
Explanation of how the project aligns with the grantmaking program's objectives
Expected impact on increasing access to EV charging infrastructure and promoting EV adoption
D. Cost estimates
Breakdown of estimated project costs, including equipment, installation, and any necessary electrical upgrades
Documentation or quotes from vendors, contractors, or suppliers for the proposed EVSE equipment and installation services
Details of any cost-sharing or other funding sources contributing to the project
E. Implementation timeline:
Proposed timeline for project initiation, completion and expected operation
Milestones and key deliverables associated with the project implementation process
F. Operation and maintenance (O&M) plans:
Plan for ongoing O&M, and monitoring of the charging infrastructure including charging platform management software 
Description of any proposed user support services, such as tentative maintenance agreements or customer service provisions
G. Public access and outreach:
Description of the target audience or user groups for the proposed charging infrastructure
Plans for promoting public awareness and usage of the charging stations, such as outreach campaigns or signage
H. Environmental impact:
Assessment of the potential environmental benefits, such as reduced greenhouse gas emissions or improved air quality
Consideration of any energy efficiency measures or renewable energy integration in the project design
4. Complete application form
With the right information at hand, fill out the grant application form and attach any supporting documents as specified in the application guidelines.
5. Submit application
Make sure to submit your completed application form and attachments with enough time before the application deadline that you can resolve any technical issues you face during submission. 
6. Application review
Once your application is submitted, it will undergo a review process by the grantmakers. They'll consider factors such as project feasibility, alignment with program goals, and available funding.
7. Award notification
If your application is successful, you will receive a notification regarding the grant award. Note that you may win the grant but not get the full amount requested. The notification will typically include details about the approved funding amount, any specific conditions or requirements, and instructions for moving forward with the project.
These conditions and requirements can sometimes be quite stringent, and the grantmaker can rescind funding partway through the process if conditions aren't met. You'll sometimes have to partner with the grantmaking institution to design and develop the project or work with a list of approved vendors that may not include your preferred contractor or EVSE manufacturer. 
8. Project implementation
Upon receiving the grant, you're cleared to begin implementing your EVSE project according to the approved plan. This may involve planning and scheduling make-ready infrastructural work with the utility, electrical upgrades at your site, and ordering and installing your new EVSE as well as complying with any reporting or monitoring requirement and meeting program milestones.
The whole process will take months, if not more than a year, from start to finish. But the result could be hundreds of thousands of dollars in CapEx avoided and a fleet of state-of-the-art EV chargers that open a new revenue stream for your organization. Well worth the investment!