Up to 9x faster
With 240-volt Level 2 charging, spend less time waiting for your electric vehicle battery to charge and more time enjoying the drive
Easy to use & install
Quick-release mounting bracket and integrated cable management make set up and daily charging a breeze
Intelligent WiFi control
Control and monitor your electric charging via smartphone app and Amazon Alexa
By teaming up with a global supplier like Enel X Way we are able to offer our clients the opportunity to implement cutting edge EV charging technology at their homes and facilities, whilst also helping to fulfill the demand for cleaner modes of transportation.
Haven Consultants
Enel X Way App
Control and monitor your electric vehicle charging remotely via WiFi in the Enel X Way App
JuiceNet® Green
Charge your electric car with the cleanest energy on the grid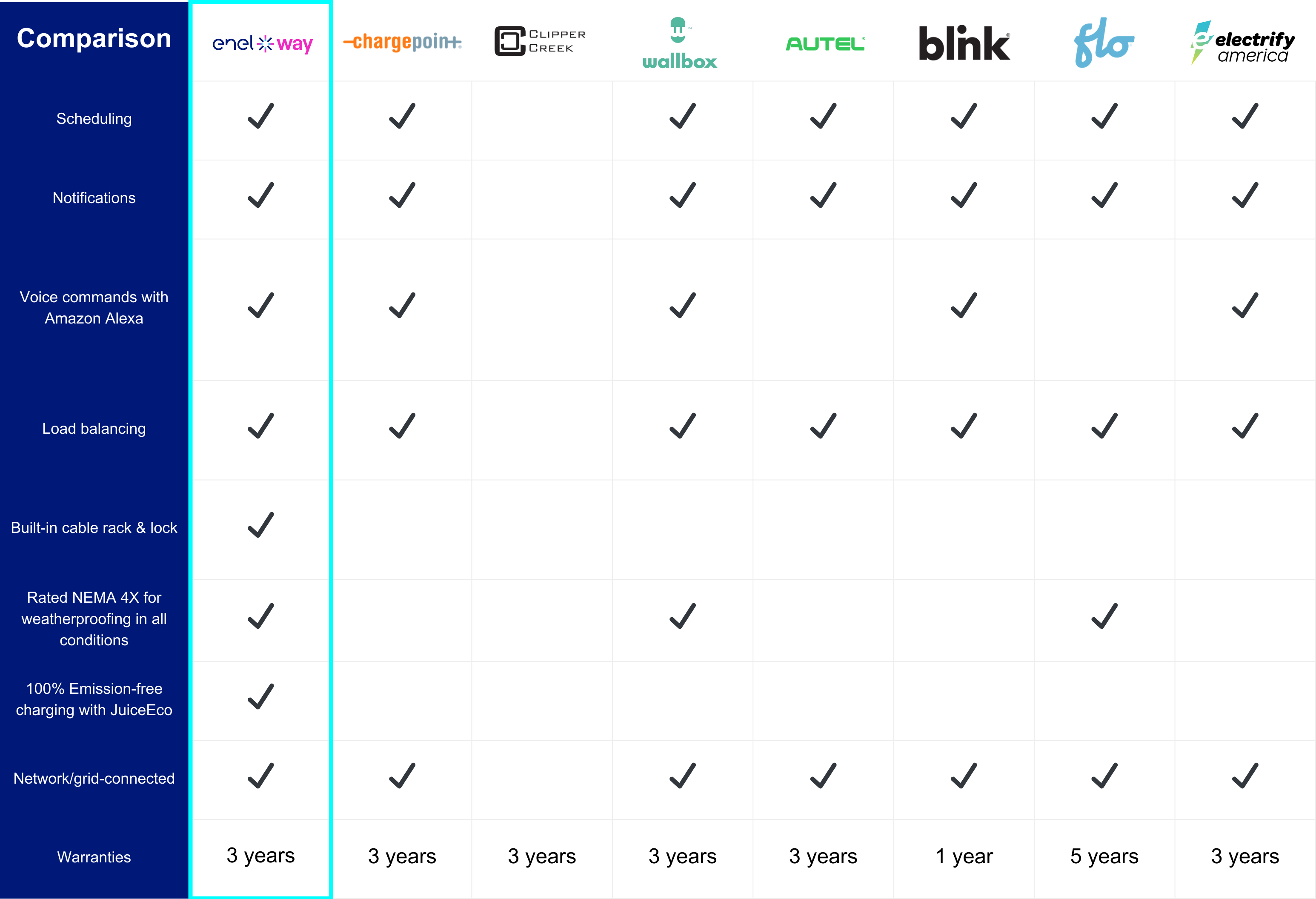 Charge up to 9x faster, schedule charging when electricity costs are lowest and charge with 100% renewable energy. Just a few of the reasons why we were rated Best EV Charger of 2022 by CNET and Car and Driver.