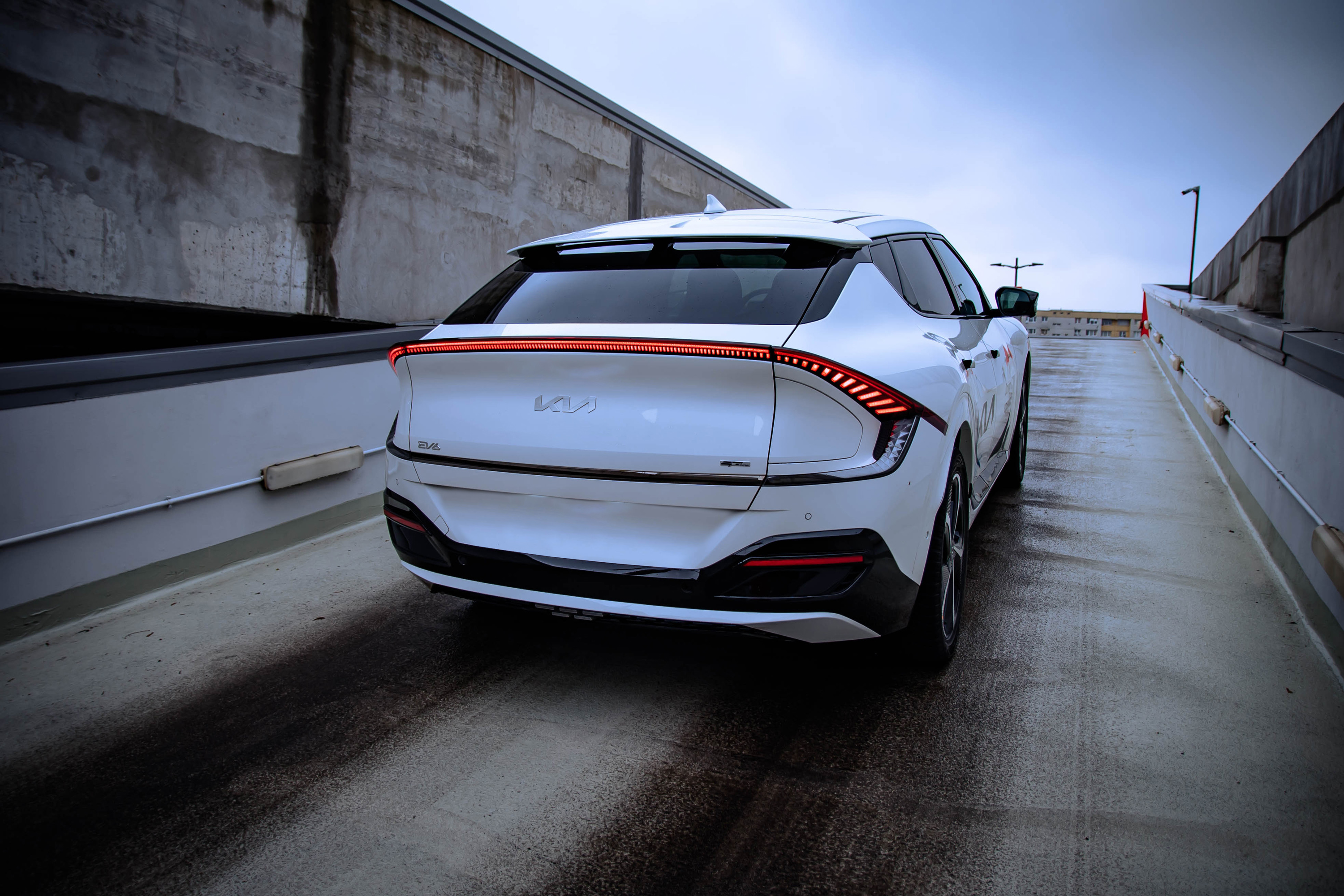 Electric Vehicles have come a long way since their introduction in the late 1990s. Back then, the General Motors EV1 was the only available option, and it only had a range of about seventy miles, in addition to other limitations. Nowadays, drivers can choose from over 50 EV models, and that number is expected to grow to over 130 by 2024. Additionally, new EVs have become much cheaper, faster, longer lasting and more reliable, and it shows: Battery Electric Vehicles have skyrocketed from barely 1% of all US car sales in 2018, to well over 5%  this year.
This is great news for consumers, as EVs are often a much better deal than gas-powered cars: they cost about $1,000 less per year to use, primarily because of savings on fuel and maintenance, especially for those who use a Level 2 home charger. That's on top of all the generous tax incentives! Moreover, improvements in range, charging infrastructure and engine performance mean that drivers aren't sacrificing anything when they switch to electric. No wonder over 95% of EV drivers say they won't go back to gas.
Furthermore, this is the perfect time to consider going electric. For example, California recently announced a ban on new gas-powered car sales, which will take effect in 2035, and other states may soon follow its lead. Likewise, experts predict that EVs will make up at least 50% of US car sales by 2030. However, with so many great models available, it can be hard for consumers to decide which one to buy. That's why we've taken a closer look at two of the most popular options: Kia's EV6 and Tesla's Model 3.
The Kia EV6
The Kia EV6 is a battery-electric compact crossover SUV produced by Kia. It's the first fully electric vehicle made by Kia, and the first model in its line, which will eventually range up to EV9. It was introduced in March 2021, alongside the Hyundai Ioniq 5, to which it is highly similar. Because Hyundai owns Kia, both the EV6 and the Ioniq 5 ride on Hyundai's Electric-Global Modular Platform, use the same batteries, and come with identical front and rear permanent-magnet electric motors. They also share many of the same features, including all-wheel drive and one-speed automatic transmission.
The EV6 and Ioniq 5 have won countless awards. At the 2022 "Car of the Year" awards, the EV6 won Best European Car, Best Premium German Car, and Best Irish Car. It also won the Car of the Year prize from "What Car?" magazine, the "Best of the Best" trophy from the Red Dot design awards, and so forth. The Ioniq 5 swept the 2022 "Car of the Year" awards for World Car of the Year, World EV of the Year, and World Car Design of the Year. Ultimately, the EV6 has a bit more range and handles a bit better than the Ioniq 5, whereas the Ioniq 5 has a bit more cargo volume and costs a bit less, but neither option would steer you wrong.
The Tesla Model 3
The Tesla Model 3 was based on the GM EV1, an electric vehicle from the late 1990s. Tesla made its first prototype, the Roadster, in 2006, and its first model in 2008. This model had a range of 250 miles and a top speed comparable to many sports cars, but its high price tag and slow charging time meant it wasn't as popular. To make the car more accessible, they released the Model S in 2012.
Finally, in 2016, they unveiled the Model 3, which was designed to be an affordable car that could be quickly charged. In 2021, it was named "the most satisfying car in the US" and, in its first full year on the market, it became the best-selling American car, the best-selling car by revenue, and the best-selling electric car in the US. To date, it is the 16th best-selling car in the world and the best-selling electric car ever.
Kia EV6 vs Tesla Model
The best way to determine which car would work best for you is to compare their key attributes. The features that EV drivers often view as most important are the vehicle's appearance, battery's range, charging options and engine performance. We can't tell you which model you should go with, but we can help explain how their attributes under the hood stack up.
Range
Many people who haven't yet purchased EVs worry about range and charging times. However, the Model 3 has an EPA-estimated range of just about 260 miles on a single charge, while the EV6 can go nearly 275. That's about the same distance that the average gas car can go on one full tank. However, if that's not enough, you can pay to upgrade the Tesla to a "Long Range" version, and get over 350 miles of capacity. Likewise, you can upgrade the EV6 to reach about 310 miles of range. For comparison, the average new fully-electric vehicle can now travel about 217 miles on a full charge; in 2017, the average was only 151 miles, and in 2012 it was below 100.
Charging
There are three different "levels" of charging. Both the Model 3 and the EV6 come with free Level 1 chargers, but these take well over 24 hours to fill them up. That's why almost all EV drivers install a Level 2 home charger instead, like the bestselling JuiceBox. The JuiceBox 48 can fill up the Model 3 in about eight hours, and can fill up the EV6 in about seven hours. All of our JuiceBoxes use the standard J1772 plug, which works with every EV on the market. At Level 3 charging stations, the cars blow away the competition: the Model 3 can add more than 150 miles to its range in just 30 minutes, while the EV6 can add about 200 miles to its range in just 15 minutes. Level 2 systems are less convenient when you're on road trips, because they can take nearly eight hours to completely fill up an empty battery. 
Cost
If you're considering an electric vehicle, you should know that the average EV price in the US is now $66,000. In comparison, the retail price of the Model 3 is $46,990, or $57,990 if you want the long range version. Meanwhile, the EV6 costs $57,115, but still qualifies for the $7,500 federal tax credit on EVs, while the Model 3 does not. Further, there are similarly substantial state and local tax incentives for purchasing an electric car and for installing a Level 2 EV home charger.
Currently, the average car price overall in the US is roughly $49,000, because gas-powered cars tend to be cheaper than electric vehicles up-front. However, the Model 3 is already cheaper than this and the EV6 (including the federal tax credit) is about the same. That's not all: EV drivers also spend about 70% less on fuel, because electricity is a much better deal than gasoline. Furthermore, over the life of a vehicle, repair and maintenance costs are about $4,600 higher on average for internal combustion engines than they are for electric cars. So, you can expect to save a lot when you buy either of these cars!
Handling and performance
Overall, the Model 3 handles better than the EV6. Tesla offers unique driver-assist and self-driving features like its adaptive cruise control and autopilot options. Additionally, the Model 3 can accelerate from zero to sixty in just 3.1 seconds, compared with 4.5 seconds for the EV6. Moreover, the former gets an equivalent of 142 miles-per-gallon, while the latter only gets 105. They both have a top speed of just about 160 miles-per-hour and offer top-of-the-line regenerative braking.
Which one is right for you?
The Model 3 and the EV6 are reliable, affordable and efficient vehicles. Ultimately, the choice comes down to personal preference. If you're looking for a faster, more powerful vehicle, then the Model 3 is a great option. If you're looking for a more affordable option with a longer range, then the EV6 might be a better choice. Either way, you'll want a JuiceBox.